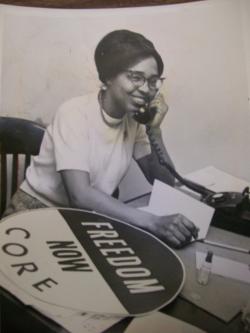 Related Media

Ruth Turner
Biography:
Ruth Turner Perot is co-founder and executive director/CEO of Summit Health Institute for Research and Education, Inc., established in 1997 to work to eliminate health disparities and assist communities of color in attaining optimal health. She also served from 2008 to 2013 as managing director of the National Health IT Collaborative for the Underserved, founded in 2008 to help ensure that communities of color and other underserved populations benefit from health information technology initiatives and advances.
Since 2001 Ms. Perot has championed the collection and reporting of racial, ethnic and primary language data. She has also provided leadership since 2000 as co-founder of Out of Many, One, a national multicultural advocacy coalition. In addition, Perot currently leads SHIRE's D.C. campaign to combat childhood obesity and promote wellness in the District of Columbia. She also led SHIRE's activities in support of the DC Health Benefit Exchange, enrolling uninsured individuals under the auspices of the Affordable Care Act.
Perot played a key leadership role in the Congress of Racial Equality (CORE) as executive secretary of Cleveland CORE from 1963 to 1966. She was an influential member of Core's National Action Council and provided key staff support for the formulation of Core's education and community development policies. Perot is a recipient of the Congressional Black Caucus Health Braintrust's Healthcare Hero Award and Families USA's Consumer Advocate of the Year Award.
Image courtesy of Ruth Turner Perot.

Related Interviews
View all interviews